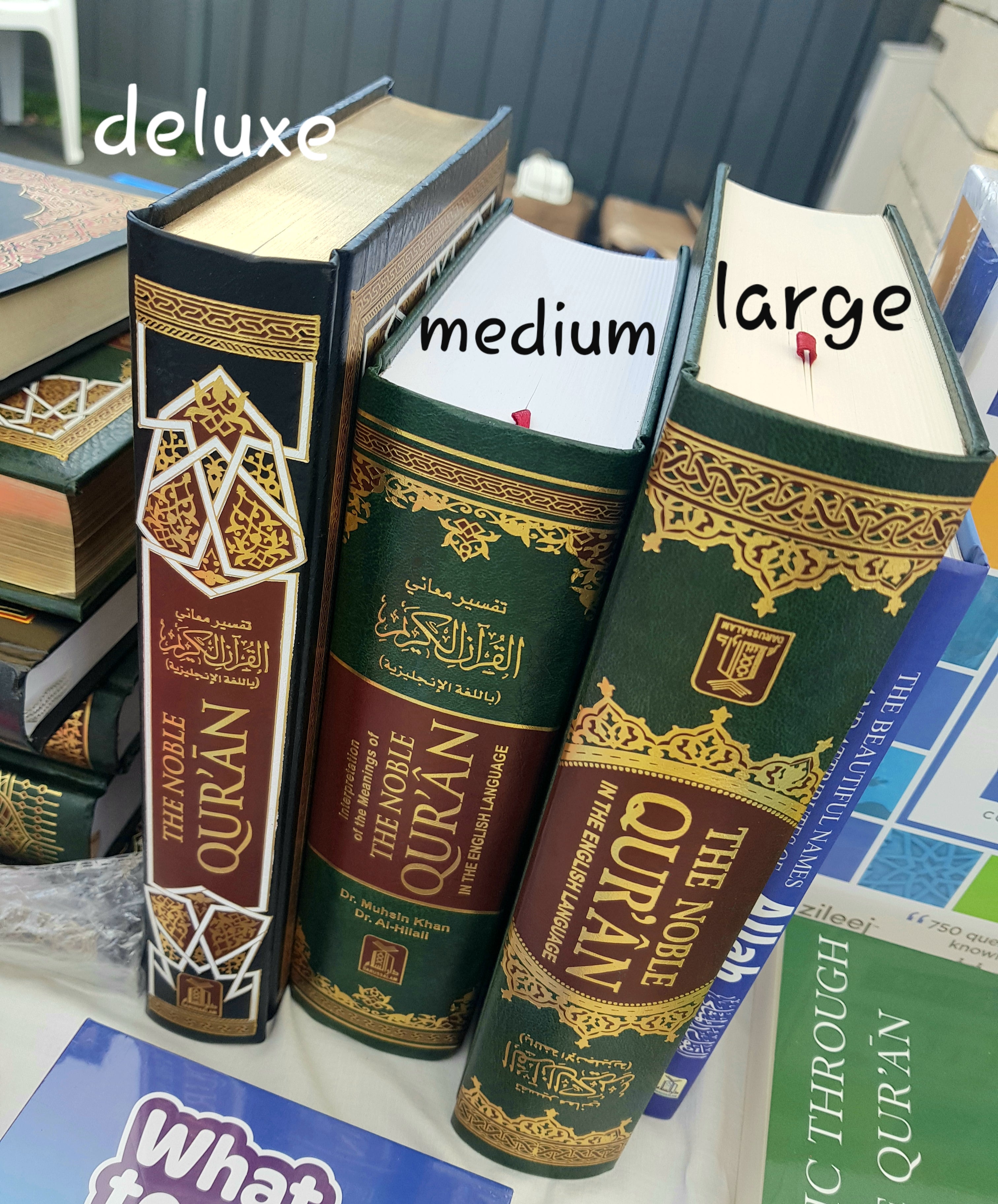 The Noble Qur'aan published by Darussalam is a very popular Qur'aan with the original Arabic and English translation (side by side).
The translation is highly reputable, a work carried out by Dr M Taqiuddin Al Hilali & Dr M Muhsin Khan. The English translation and notes have been meticulously checked and verified to ensure they are as authentic as possible.
The Qur'aan is available in 6 different sizes. It is published on high-quality paper with premium hardcover binding,
making it luxurious in feel.
Darussalam Publishers is a very large and reputable Islamic publisher based in Saudi Arabia with multiple branches and stockists worldwide. In New Zealand, Darul Hijrah is honoured to be an official stockist.